The future is here and now
Any important decision you make will trigger a chain of events, and making the decision is the only way to spark the desired change. The choices you make every day shape your reality and determine who you are, but your life-changing decisions determine who you become. Here at OpenEDG, we believe in the value of education and certification, and in the power of life-changing decisions.
Follow one of the OpenEDG professional development programs, learn, certify your skills to kickstart your career as a developer, and achieve the ultimate goal – landing your dream job.
Complete the course and get an education that will equip you with the skills and knowledge you need in order to succeed in your chosen career. Pass the exam and obtain industry certification, and you will be in possession of the right tools to get the job you want. The right industry-recognized certification opens the right doors, and allows you to take full advantage of all the opportunities you find on the other side.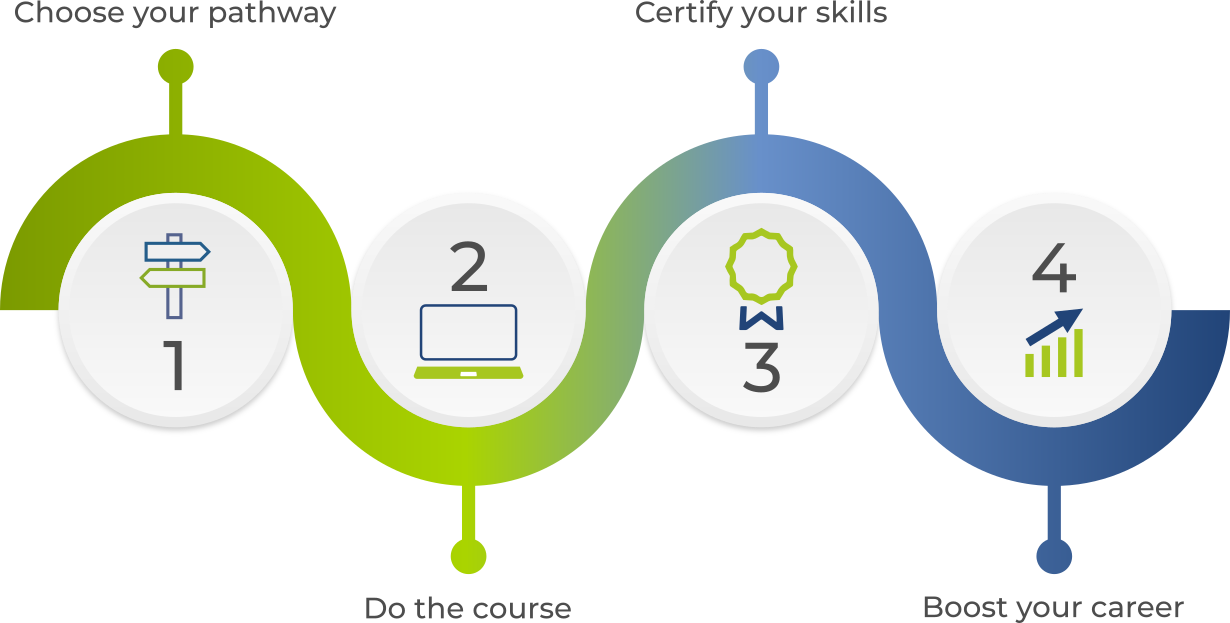 Learn, certify, and keep you career moving forward
Make your decision and act on it. As soon as you've identified your interests and discovered your biggest strengths – enroll on the course you've chosen, complete all the milestones, and take a certification exam. Commit to making a real change – with determination, and a little bit of our help, you will succeed.
Our courses are distinguished by their affordability (they're free of charge!) and friendliness (they use simple language and feature an intuitive interface), and they will prepare you for jobs and careers in software development and related professions.
Use Edube Interactive, a uniquely designed education platform, featuring a browser-based programming sandbox, interactive lab scenarios, and globally recognized curriculums aligned with industry certifications, addressing the needs of the IT job market today.

The value of certification
Certification opens doors to a better job and a better salary. It is a great motivator for self-improvement and self-development, and one of the key requirements set by many IT managers.
Certification is proof to the employer that you possess the expertise necessary to fulfill certain duties. At the same time, it indicates to them that you are willing to expand your knowledge. And because certified individuals directly contribute to an increase in a company's efficiency, productivity and profit-making capacity, certification is a great asset for every organization.
Earning an industry certification strengthens your position on the labor market, not only because it creates an array of new opportunities, but also because it makes you a hot commodity in the eyes of the top IT companies.